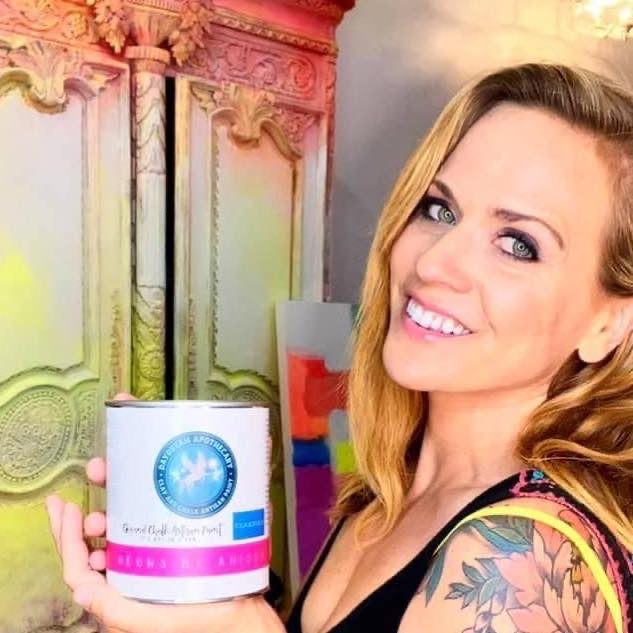 Anissa Marie Collective
Anissa is one of the founders and her pieces can be found sprinkled throughout the collections of BUBBLEGUM YUM.
"I believe true beauty is spontaneous, unexpected and often born out of chaos. It's the rush of feeling your way through the dark, and it's this uncertain excitement I seek every time my brush meets the paint.I am a canvas and furniture artist, and owner of Anissa Marie Collective. More importantly, I'm a firestarter, rubbing sticks together until I see a spark that gives hope to the exhausted. As a mom of four boys, I know a lot about exhaustion – but even more about the depth of strength we possess as women. Inside my home studio in Spring Hill, Kansas, I paint powerful women, onery children and four-legged companions, often using my signature sunset colors and inspiration from life's complications."
Connect With Me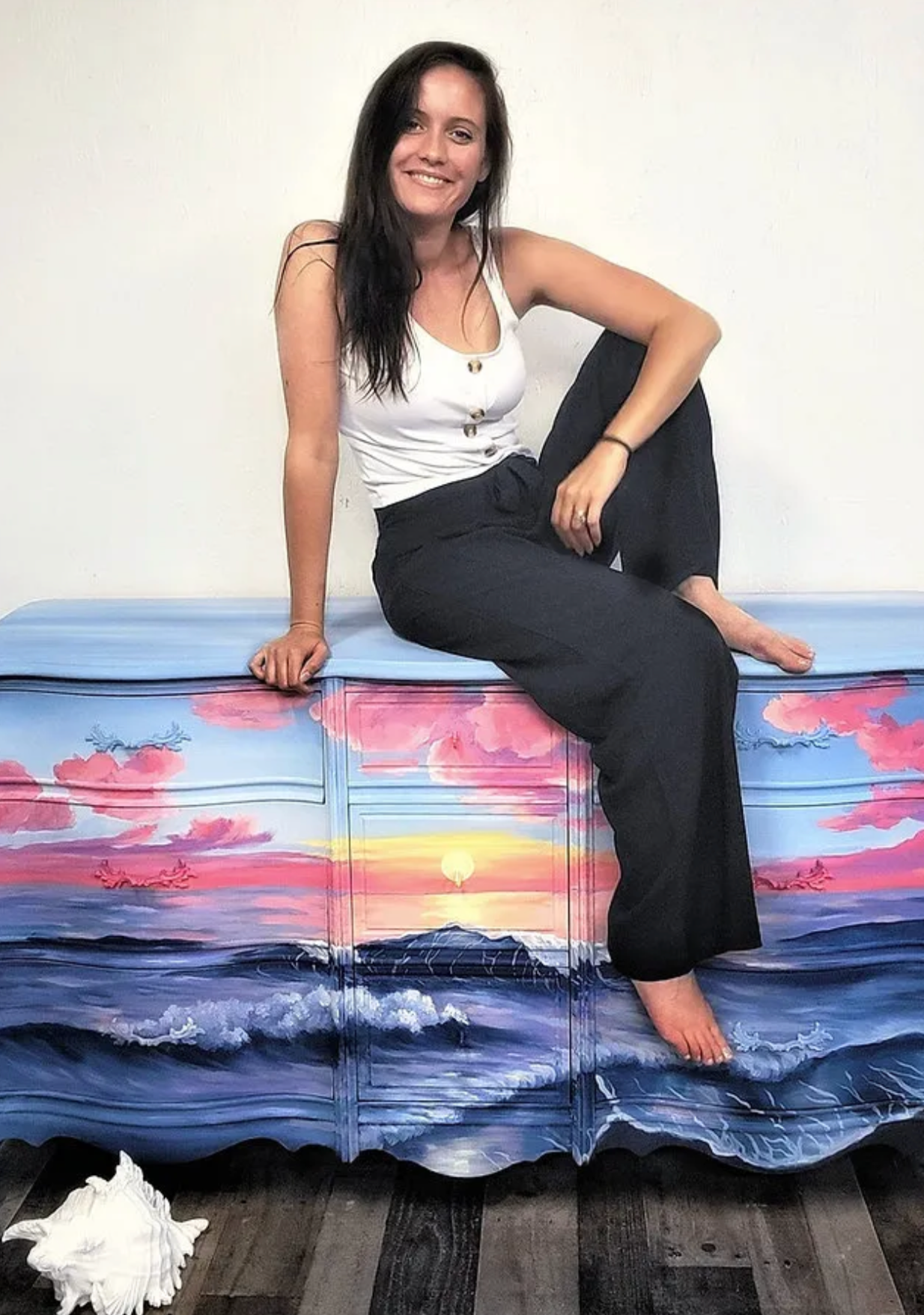 Worn To Whimsy
"Hello! My name is Llewellyn Krastev and I refinish and paint custom paintings on furniture. I started in the furniture refinishing business about 6 years ago with my first pop-up sale, and slowly have grown into doing fine art and custom paintings on my pieces. I stuck with the basics for a long time, and learned my craft thoroughly. I strive to always get the best possible finish, and use the best products available to me. I like my finished pieces to be durable and something that will last a long time to come. Over the last few years I discovered my passion for fine art, and have not looked back since. My favorite part of this business is that moment when I can step back from a piece and truly say I was able to bring to life the ideas in my head. Thank you so much for taking the time to read this!"
Connect With Me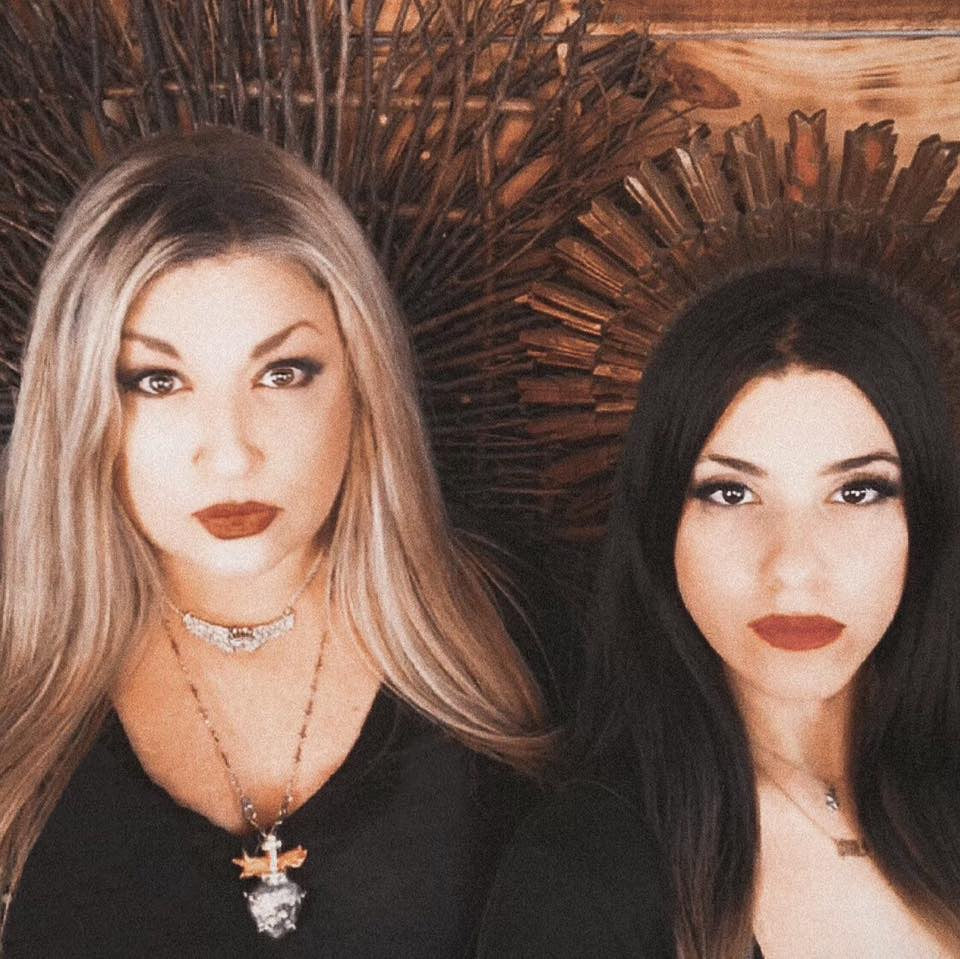 Gray Gardens Designs
The creators behind Gray Gardens Design are Maria and Ashley, a mother / daughter team of internationally collected artists that are passionate about upcycling the unwanted and creating beautiful art. The New York City transplants that currently reside in Stuart Florida, are heavily influenced by Street Art, Graffiti Art and the Pop Art movement  There is a clear theme of strong women that features heavily in their work along with the use of vibrant colors. Losing a close friend and mentor suddenly a couple of years ago, pushed them to overcome their fear of the camera. They fulfilled a personal challenge by painting live on social media platforms for 30 days straight and haven't looked back. Painting live revealed that Gray Gardens are two artists painting simultaneously on canvas and furniture.
Their clear motto has, and will always be;
No Fear and Keep F*cking Going 
Connect With Us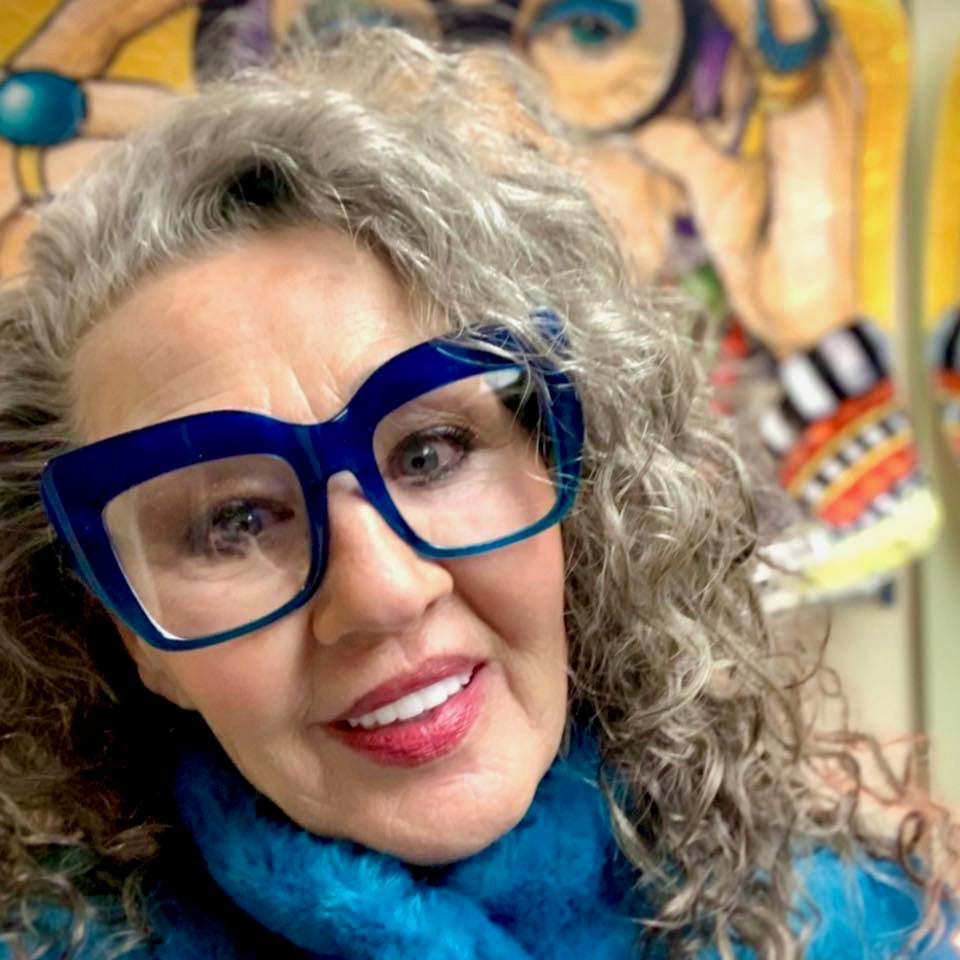 Dare to Be You
"My name is Marlis Walker and I just purchased a home in Bella Vista, AR in December 2020.  (Yep, during Covid, but when it's meant to be, it all works out!)  I'm still part time Oklahoma, and I have children in both places.
I started painting in 2017 and started canvas painting in 2010 at the at of 60
My FB business page is "Dare To Be You Designs by Marlis,"  as this is truly what I feel in my heart.  Sometimes it takes all the gumption you have to just step up and step out of your comfort zone and Dare To Be You!
I am self-taught artist, blessed with a few people in my life that believed in me until I could believe in myself and I am forever grateful.  It is my goal to pay this forward."
Connect With Me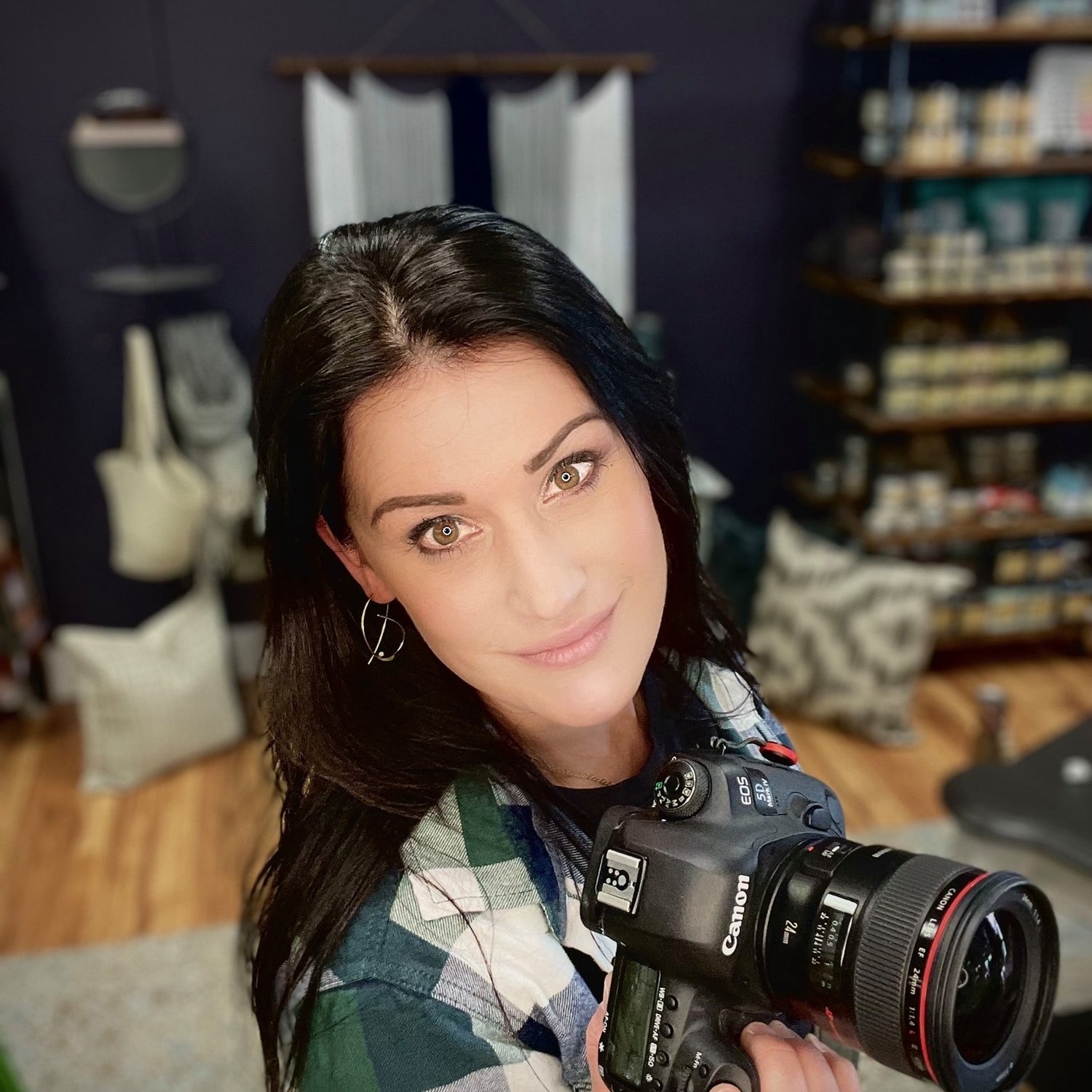 Urbane Lifestyle
"Hi I'm Lindsey, Owner, Creator and Designer at Urbane Lifestyle.  I am a lover of all things vintage.  I love to transform a piece of furniture into an updated style or taking it back to its original look.   We have a wide array of refinished vintage furniture that can be shipped across the United States.  Mixing up textures and wood tones, turning a vintage piece into a statement for your home. Home DECORATING and STYLING with clients is an absolute joy for me.   At Urbane our home furnishings selection is of the finest goods. I hand select each piece, offering an aray of vintage and new. I am confident we have pieces that will add to your personal home style. Enjoy and Welcome to my home away from home: Urbane!"
Connect With Me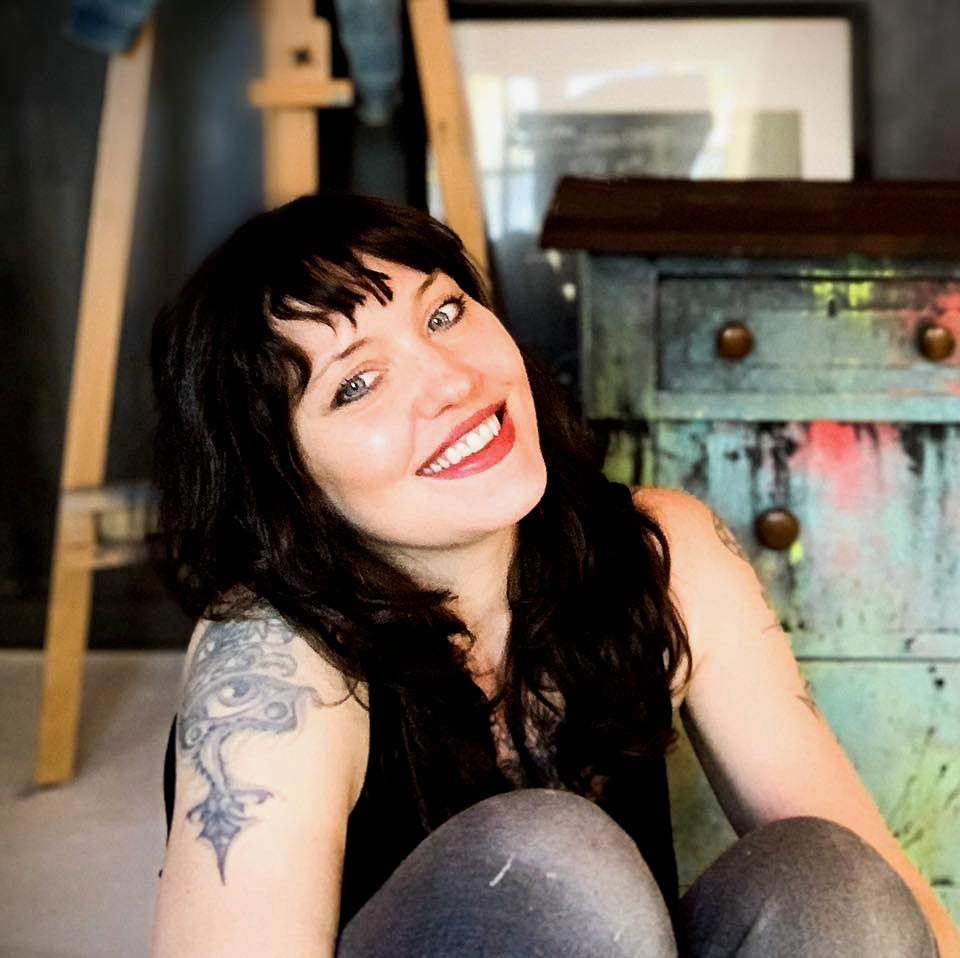 Girl In Blue Designs
"Since I can remember, I've had a creative drive. If I wasn't drawing something, I was building something; even if it got me in trouble. I spent my teenage and young- adult years dabbling between mediums, such as, graphite, charcoal, acrylic paints, and the occasional sculptor's plaster. From spooky nudes, to realistic-ish pet portraits, to silly sculptures of happy old man-faces… my art-language was trying to find me!
It wasn't until I was about to drop with my child at nearly 9 months pregnant and a ripe 30 years, that I discovered the joy of painting furniture. It spoke to me! The shapes, the curvature, the lines, the era, and the mood of the furniture just told me exactly what to do with it.. It wasn't the same as staring at a blank piece of paper or a canvas, it was like the furniture was working with me to create its new life.. It was like the furniture was my artner…. I mean my partner! I became hooked quickly! Especially, since my designs were selling. What a feeling to a novice!
Fast forward approximately 7 years and I'm still doing it because, it's SO worth it. Like any "industry", it has its ups and downs and it's discouragements, but it's the one place that I can really let my hair down (even though my hair is still in a weird messy bun with a paint brush sticking out of it)."
Connect With Me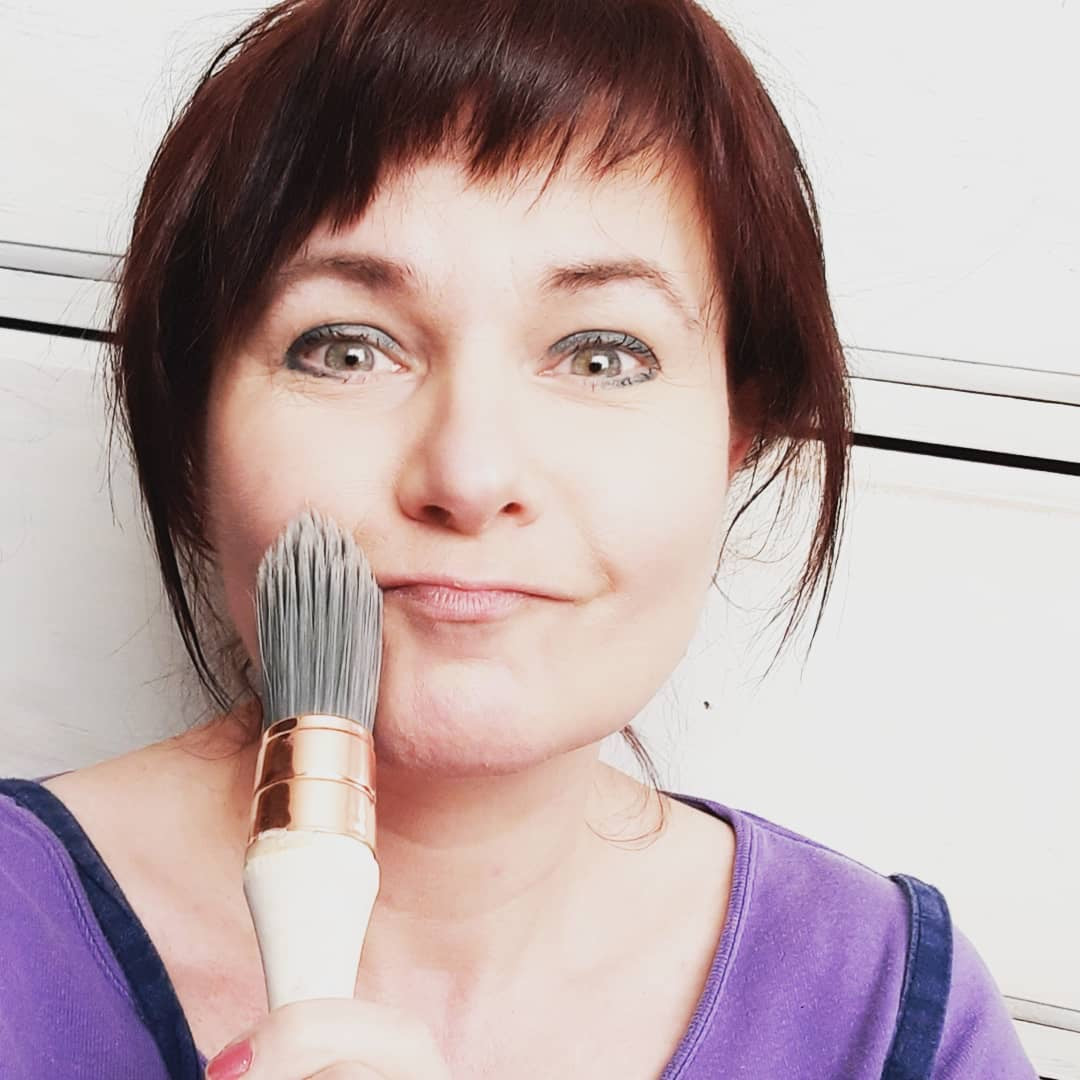 CHAMELEONS HOUSE
Hi! I'm Mal Gosia Miroslaw. I think I was lucky to be born into a family gifted with talents. Most of us can paint or draw, whilst others are self-taught musicians or photographers.
Perhaps there's something in our blood calling us to express ourselves through visual arts or sounds – that's my world.
But I didn't have a clear vision of who I wanted to be, even when I was a student of Fine Art. I thought I would become a psychologist as I've always been an empathic person who loves to help others.
Instead, I've worked in many sectors, and graduated from university with degree in sociology.
I've worked in sales, customer service, catering staff in a hospital, as  a social worker, and care worker.
I enjoyed every job I had, learned many lessons, and gained an incredible variety of skills.
Still, there was always that inner call to art or photography.
It wasn't enough for me to follow my passions only occasionally. I've always had that feeling that something is missing. I felt like I wanted more – I wanted to turn my passion into a profession. I think it is my destiny.
A few years after moving from Poland to the UK, my relationship had broken down, and I couldn't return to my job after maternity leave.
It was challenging to find work suitable for a lone parent. So, I decided to return to my passion and become a professional artist. A few years later, in 2017, I fell in love with painting furniture.
Now I upcycle beautiful vintage furniture, paint portraits, and I feel fortunate to be able to say I am now content with my life.
Working from home also allows me to spend more time with my daughter and our crazy cat and rabbit.
It is not easy to be a one-woman show, running a home and supporting my family alongside creative painting, photography and all the demands of owning my own business.
Still, I have lots of support from my family and friends who inspire and motivate me to pursue my passion and stick with my creative journey.
Even though there's so much to learn and explore, becoming a full-time artist was the best decision I ever made
Connect With Me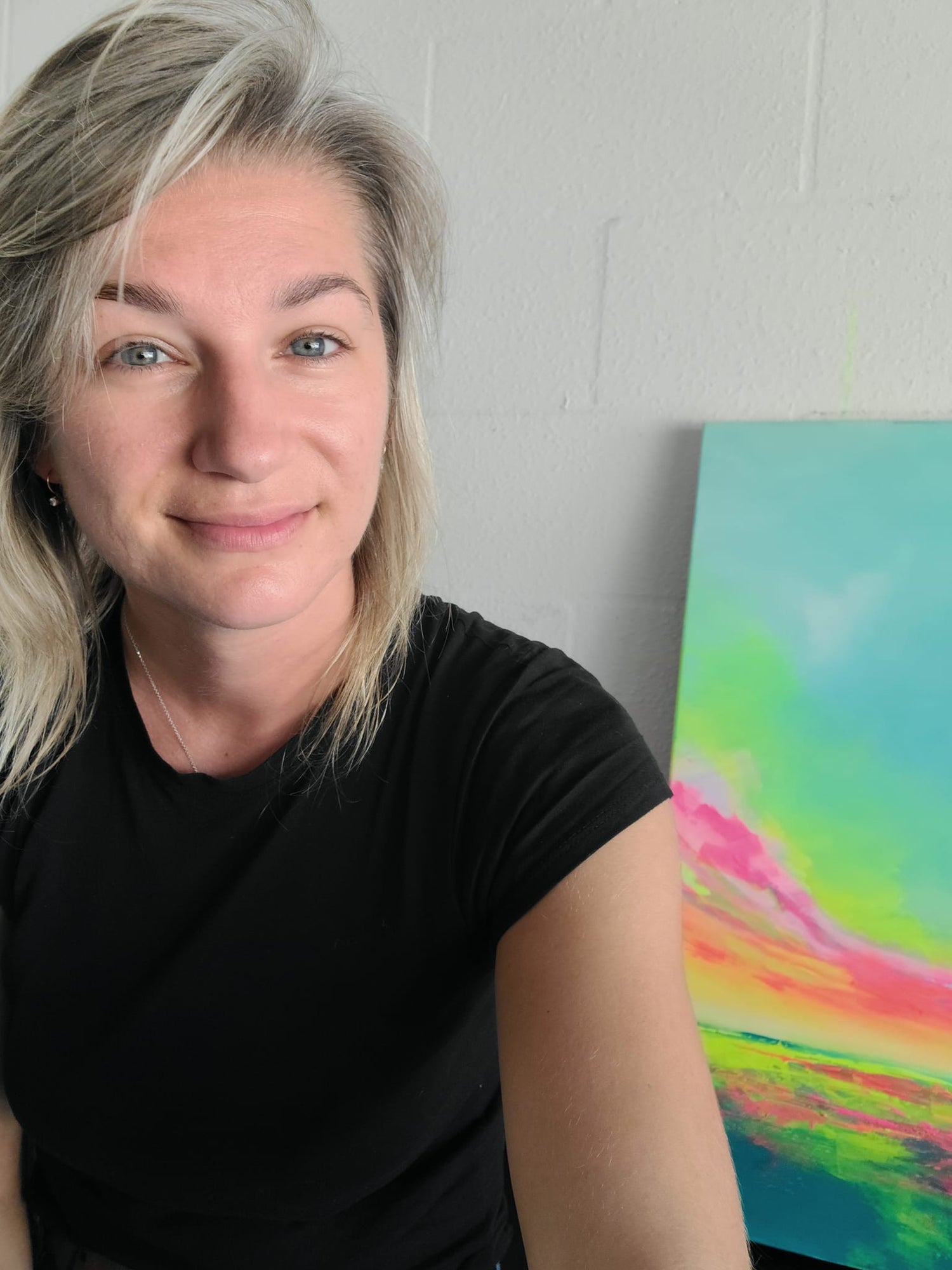 Furniture By Anastasia
HI! My name is Anastasia. I started painting furniture over 8 years ago. My first project was my first son's bedroom set: a crib, a dresser and a changing table. It was used furniture, but it was solid wood and in great shape. The only thing I didn't care for was the color. I didn't really know what I was doing, and though it turned out pretty nice, I have learnt so much from my experience. Since we had a lot of hand me down furniture, I decided to paint it all! I finally found a way to have exactly what I want in my house without paying the big bucks at big Furniture stores. I started learning about painting techniques, researching about the best and safest products on the market. 
One of my favorite things about painting furniture is that you get one of a kind piece. I enjoy working with customers and bring your vision to life using the skills I've gained over the years. Quality long-lasting finish means you can't skip steps: unfortunately, there is no such thing as no prep work. All pieces get thoroughly cleaned, lightly sanded, primed and painted with some of the best products in the industry. 
I absolutely enjoy creating ARTSY pieces, so if you like bold and different, looking for something eye catching for your home or business space, just give me ideas!
And if you want a one tone dresser, which is always a timeless look for years to come, Wise Owl Paint company has a wonderful color palette to choose from.
I am located in Winter Garden, Fl and sell Wise Owl Paint products as well as furniture and paintings at Driftwood Market in beautiful downtown.
Follow me on Facebook and Instagram where I share the tips and tricks and process of painting. I would love for you to learn how to create your own masterpiece and always here for you for advice!
Connect With Me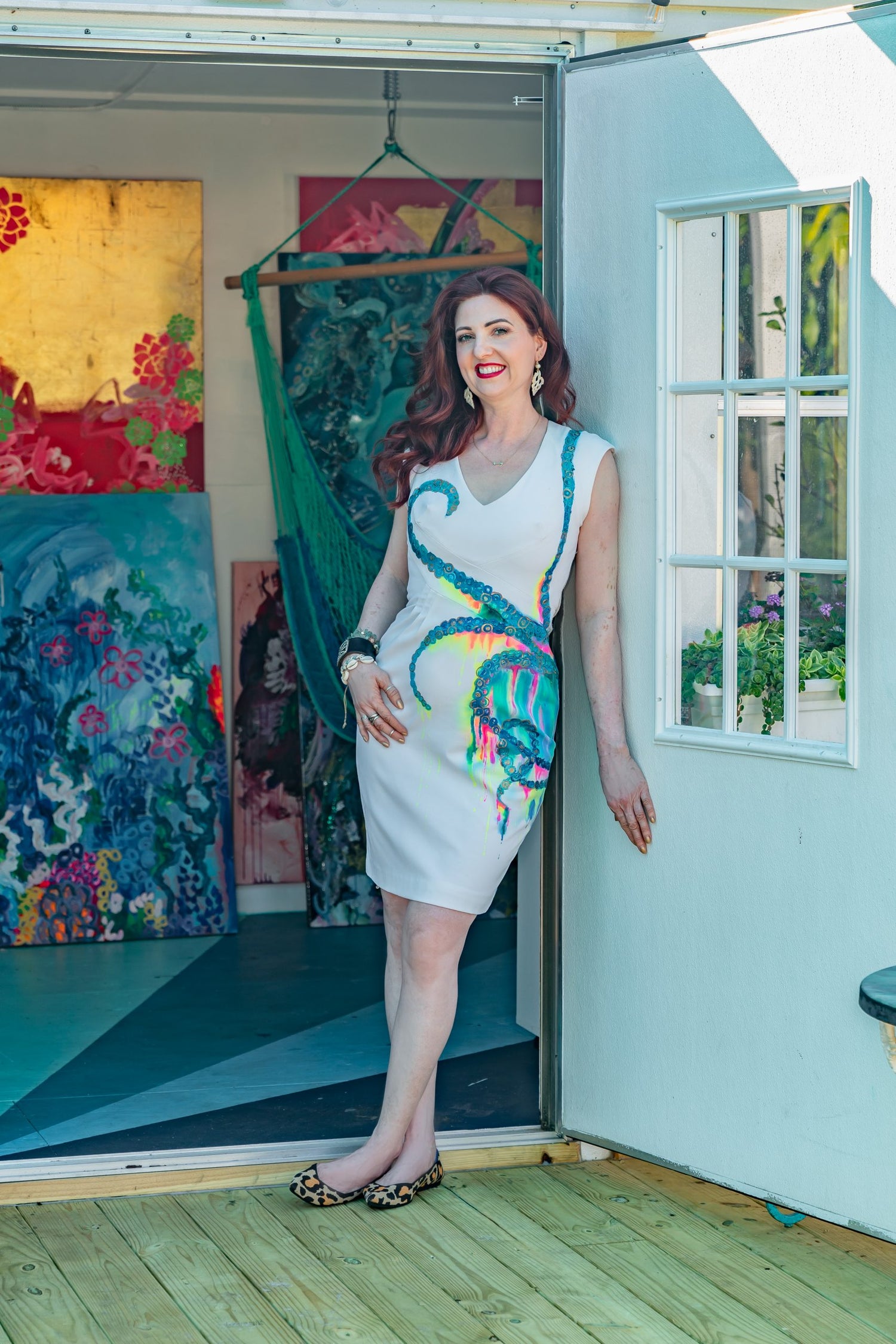 green papaya palace
Rochelle Irons is an internationally collected from Florida that was raised in the Islands of the Caribbean and South America. She has been painting since she was a child but found her passion as an abstract artist in 2010 when she found herself overnight trying to raise 2 small boys on her own with many long, quiet nights to fill.
Her work has a strong energetic influence and she expresses her emotions through color, pattern, and texture. Often drawing inspiration and tying in  her connection and love of the ocean. She uses a wide range of mixed media to give her work depth. Her biggest challenge as an artist is finding the balance between the side of her that thrives in chaos and the intense need for tranquility and solitude. She believes that her art is an expression of both of these sides, and a driving force within her to find beauty in even the darkness of life.
Her colors are both bright and calming, bringing a sense of energy and harmony to the viewer. Speaking things with color that are sometimes hard to communicate with words, as if it was a language of its own.
Her notable  projects include the art design and concept for the waterfront destination restaurant, the TideHouse in Stuart, Florida. Her solo exhibition "Sinking to New Depths" included over 30 original works of art.  Her original fluid-art-fish are something exciting and unique. Using fluid art paint, resin and taxidermy fish forms she creates beautiful abstract visions from the ocean. Rochelle has limited edition prints from her original artwork on everything from bikinis and beach bags, to athletic wear and home decor. Her next upcoming project is an entire line of housewares including bespoke pottery.  Commissions accepted for custom paintings, sculptures, murals, and fish art. 
Rochelle also teaches classes in various formats, offering small groups, private parties, and online programs. Follow her on IG: GreenPapayaPalace and my website https://greenpapayapalace.com/ for information on upcoming projects, classes and exhibitions.
Connect With me